Our First Year Experience Office is committed to developing and supporting the academic and personal success of all first year students. We offer a comprehensive and intentional experience that supports student learning and involvement.
First-Year Support
As a new student, the transition to college can be overwhelming. It is critical to build a foundation for success during your first year of college.
New Student Welcome events give students an opportunity to learn about college expectations, available resources, and the chance to meet some members of the Rock Valley College community.
RVC Aspire is a welcome event for new students from diverse populations. Created as a specialized student support service, this event will assist in closing equity gaps in student access and success outcomes and increase sense of belonging on campus.
Online Orientation is another option, allowing you access anytime! This orientation will help you find the information and resources for a successful start at RVC – from student support to navigating campus. Access online orientation.
Contact Us
First Year Experience
(815) 921-4094
RVC Main Campus
Student Center, First Floor
Monday-Friday: 8 a.m. to 5 p.m.
Student Success Resources
Workshops
Student Success Workshops are offered throughout the semester. These workshops cover a variety of topics to help you in your classes (study strategies, organization, time management, etc.), in your career (networking, dressing professionally, etc.), and in your life (healthy eating, allyship, etc.).
Training
Tech Connect Sessions provide an introduction to learning. Learn how to navigate Self Service and EAGLE (LMS). This session is highly recommended for new students and required for STU-100 students. You must have a class schedule and be currently enrolled to be eligible to attend this session.
Tutorials
We have also curated a playlist of First Year Experience (FYE) videos so that you can get support anytime, anywhere! Explore the tutorials for technology tips and student success resources.
EAGLE Support
EAGLE is the Learning Management System used at Rock Valley College. Learn more about how to use this resource or contact EAGLE Support for assistance.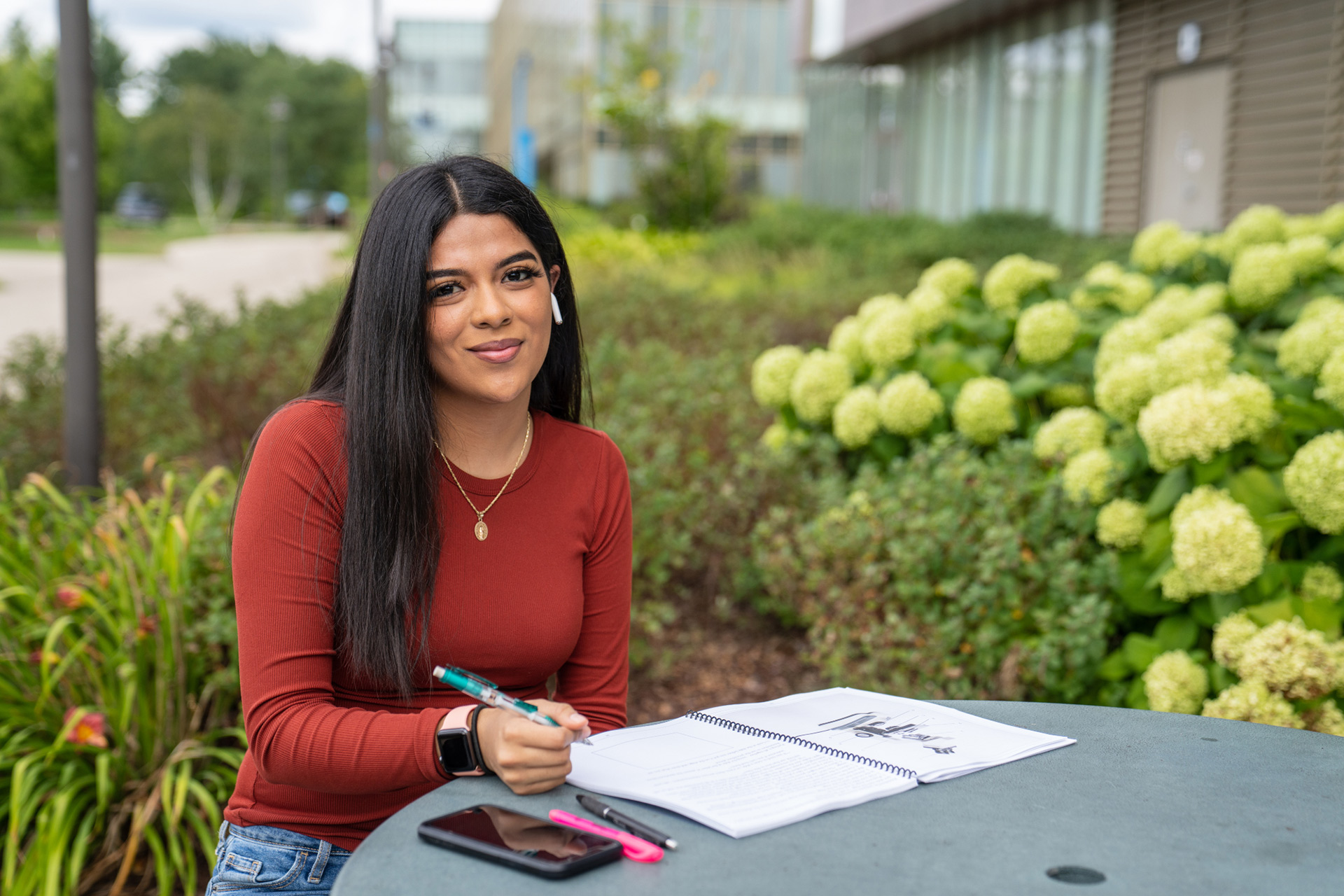 Peer Mentoring
Peer Mentors are current RVC students who can help you navigate your time in college and answer your questions. Get real answers from real students! Contact RVC Peer Mentors at (815) 921-4128 to connect with a Peer Mentor, or learn how to become one!
Certified Peer Educator Training
We invite current RVC students to participate in the nationally recognized Certified Peer Educator Training. This 12-hour training promotes leadership skills and covers the following topics: role of peer education, helping peers make a behavior change, listening, response, and referral skills, how to take action and intervene, recognizing the role of diversity and inclusivity, programming and presentation skills, self-care, and group dynamics. These are skills that employers are looking for and will help boost your resume. After a student passes the course, they will receive a Certified Peer Educator certification and a letter of recommendation. Stay tuned for upcoming sessions.
Frequently Asked Questions
You can log in to Self Service (also located on our website under MyRVC). Then, go to the Student Planning page to access your schedule.
Semester start dates are located on the calendar found at RockValleyCollege.edu/Calendar.
Fall Classes begin in August
Spring Classes begin in January
Summer I begins in May
Summer II begins in June
Winterim begins in December
Please note: Some classes may be short-term or late-start with unique start, withdraw, midterm, and end dates.
Your class schedule will tell you meeting times, buildings, rooms, etc. If you'd like a campus tour, visit the Welcome Center (located in the Student Center, First Floor).
You can pay via Self Service or visit the Payment Center in the Student Center, Second Floor.
No, parking is free and first come/first served.
There are a variety of vending machines on campus. The college bookstore also has quick snacks for sale.
For current information on campus food vendors, visit the Food Vendors page.
Are you a student facing food insecurity? Learn about the Eagles Nest Food Pantry – a program collects and stores food to distribute free-of-charge to RVC students in need, including students enrolled in GED, ESL, and Community Education classes.
Your Student ID is your official identification card at Rock Valley College. It is your key to accessing all functions on campus: Athletic Events, Campus Bookstore, Fitness Facility, Library Services, Student Life Events, and discounts at local and national stores, restaurants, and entertainment venues. You can get it at the Welcome Center (Student Center, First Floor). Newly admitted credit students will be able to submit their photo using online photo submission to receive their Student ID. The first Student ID is free of charge.
RVC has a bookstore on the ground floor of the Student Center. If you are paying out of pocket, you may purchase or rent your books where you like.
If you use Financial Aid, there are certain dates you can use your award at the bookstore. For more information, contact Financial Aid.
You can search books on the bookstore website. Your instructor will also let you know what is required in the course syllabus.
Your student email address uses your Student ID number. Example: s12345678@student.rockvalleycollege.edu
You can access your student email via webmail, found under MyRVC on the college website.
Make sure to check your email regularly! Student weekly news is delivered every Monday.
You can access your course on RVC's Learning Management System, EAGLE. Once your course is published, you should be able to access your course materials.
EAGLE is an acronym for Electronic Advanced Group Learning Environment and is an Online Learning Management System.
Some instructors use EAGLE to post class announcements, notes, quizzes, etc. EAGLE has an inbox, calendar, and other functions. Some RVC instructors will have you turn in your homework via EAGLE. To learn more about EAGLE, attend a Tech Connect Session.
Synchronous online classes will have a specific meeting time that you will need to log in to, most likely using an online conferencing tool like Zoom.
Asynchronous online classes do not have a specific meeting time, but require you to complete work by certain deadlines established by your instructor.
A hybrid class is taught partially online and partially in person. Hybrid classes can be synchronous or asynchronous.
The classes you need depend on your goals. Classes vary by the degree you are pursuing, what you plan to major in, the catalog year you started in, etc. You should meet with an Academic Advisor to discuss what classes you need to reach your goals.
You will be able to register for new classes every semester. Contact an Academic Advisor to discuss your classes.
Summer classes are not mandatory, but are a great option for some students.
The College Catalog is a college publication that describes academic programs, student services, general regulations, requirements, and procedures. The publication describes all classes offered by the institution.
Your catalog year refers to the academic year you first started at RVC. This is important because you follow the curriculum requirements that were in effect that academic year. For example, if you were admitted in Fall 2013, your Catalog Year is 2013-2014.
If you had an Individualized Education Plan (IEP) in high school or a diagnosed disability, please contact Disability Support Services to discuss options for accommodations.
Get involved on campus! Join a club or organization, try out for a sports team, attend a workshop, or get a job on campus.
Need help getting started? Connect with a Peer Mentor through First Year Experience.
Also, make sure to follow RVC on social media to find out what's happening on campus!
For life-threatening or severe emergencies, call 911, or go to the nearest emergency department.
You matter. Connect with our Personal & Success Counseling team. Appointments are available during the week and may be scheduled online. You may also reach out via phone, email, or in person at the Student Center, Second Floor, Room 2110/2111.