Rock Valley College Celebrates National Adult Education Week
National Adult Education and Literacy Week, September 18-23, 2023, underscores the continued demand for programs and services for adult students who need to improve basic skills in reading, writing, and math and obtain a State of Illinois High School Diploma. More than 36 million adults nationwide, including 1.2 million here in Illinois, lack basic literacy skills that limit their ability to advance in education and at work.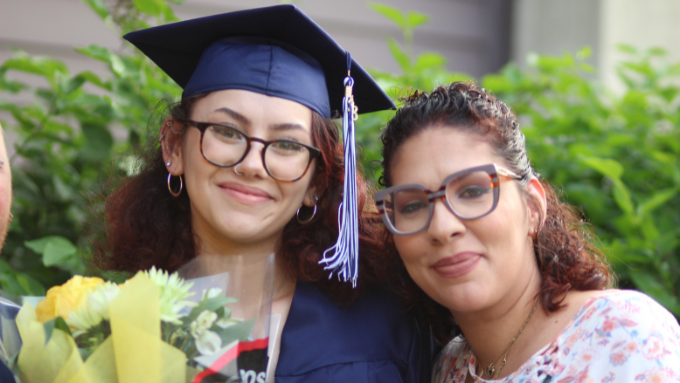 Rock Valley College is one of more than 72 adult education providers offering programs funded through the Illinois Community College Board (ICCB) that improve and expand the nation's available pipeline of workers by assisting those who lack the educational requirements to achieve gainful employment in today's increasingly high-tech, global job market.
"The Rock Valley College Adult Education Program offers outstanding opportunities for adults who are looking to improve their English language skills, basic academic skills, and achieve the Illinois High School Diploma (GED)," said Tricia Wagner, RVC's Director of Adult Education. "Free classes are available to assist students in not only reaching these goals but in exploring college and careers plus gaining exposure and confidence of the many further achievements that are accessible through RVC's certificate and degree programs."
During the 2022-2023 program year, RVC served 1,039 adults in its various adult education programs. Nearly 100 students completed the Illinois High School Diploma (GED), and many more went on to pursue postsecondary coursework at RVC.
Here are some highlights from the 2022-2023 program year:
22 adult education students transitioned to RVC coursework
791 adult education students within GED and ESL classes participated in activities assisting them to learn about college and careers
33 students enrolled in ICAPS, a program with support services for adult education students
26 students earned certifications through the ICAPS program
Adult education provides a path from low-income jobs and limited opportunities to middle-class wages and increased family sustainability. Full-time workers with a high school diploma earn almost $10,000 more annually than those without a diploma.
"Adult Education programs are critically important to tens of thousands of adults each year, especially those learning the English language for the first time. We are seeing an exponential increase in enrollment in AE programs after the global pandemic as Illinois continues to accept immigrants from all over the world seeking asylum in welcoming states like ours," said ICCB Executive Director Brian Durham.
"With partnerships across nearly 10,000 unique employers across the state, Illinois Community Colleges are the engines that drive industry in their local communities and across the state. So many good-paying jobs require education beyond high school but don't necessarily require the time and cost of earning a 4-year degree. Community Colleges meet the education needs of Illinoisans at every life stage,"
This impact is seen in the stateline area as well. According to Tricia, "The RVC Adult Education program impacts our community strongly, as week by week, lives are changed as our Adult Education students make strides in developing their literacy, numeracy, academic, English language, career awareness, and college readiness skills."
For more information about adult education programs and services at RVC, visit RockValleyCollege.edu.