Illinois Small Business Development Center Returns to RVC
After nearly a decade, the Illinois Small Business Development Center (SBDC) returned to Rock Valley College this spring. This move was made possible with a $150,000 grant from the Illinois Department of Commerce and Economic Opportunity.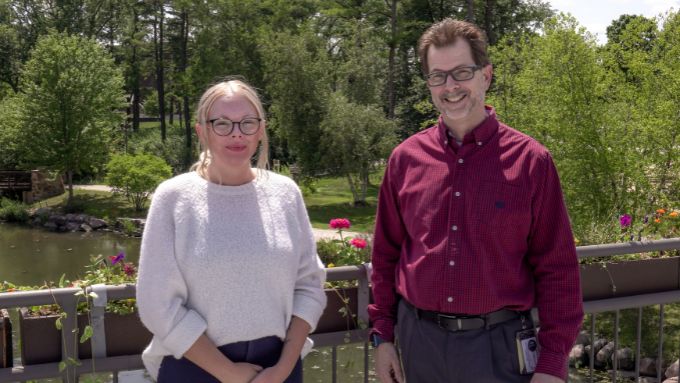 According to the U.S. Small Business Administration's Office of Advocacy, there are 1.2 million small business owners in Illinois employing more than 2.5 million people, representing about 45% of the private workforce.
"The addition of the SBDC to our Golden Eagles family is at the heart of our mission to empower the community through lifelong learning. The SBDC allows the college to expand its offerings to the community and enhance our outreach and services to business and industry partners," said Dr. Howard Spearman, RVC President. "Helping our community entrepreneurs develop and strengthen their businesses from concept to implementation is in alignment with our strategic plan."
The SBDC provides services by appointment to small business owners and entrepreneurs, many of whom are women and minorities in the Stateline area. Services are provided at no cost and include confidential business advising, strategic and financial review and planning, market and industry research, and business plan assistance.
According to Nancy McDonald, Executive Director of Grants and Small Business Development at RVC, "Last year, the Illinois SBDC provided more than 1,100 direct service hours to over 100 clients, assisted with 9 new business start-ups, and provided a pathway for small business owners to obtain $1.7 million in financing. With the SBDC a part of the Rock Valley College family, we look forward to supporting small business owners and entrepreneurs in the future."
The SBDC team may be small, but they are mighty, and they have their sights set on exceeding last year's numbers. In addition to Nancy, the SBDC Team includes Nate Jordan (director), Megan Wright, administrative assistant, and business advisor Mike Rogers.
"The entire SBDC team is excited to be a part of Rock Valley College," said Nate. "The combined resources of the SBDC and RVC will allow us to not only continue, but to also enhance our offerings. Along with community partners, we have provided a host of training such as 3D printing, financial literacy, commercial real estate acquisition workshops, insurance 101, and more. We are excited about SBDC's future at RVC."
Dr. Spearman continued, "Here at RVC, we have a saying - we are RVC Strong because our community is strong. Having the SBDC at RVC contributes to the strength of our small businesses, our economy, and, most importantly, the community we call home."
The SBDC is located on RVC's Main Campus in Rockford. If you are interested in learning more about how you can access services or are interested making an investment in the SBDC, contact:
Nate Jordan
(779) 423-9558
N.Jordan@ RockValleyCollege.edu
Learn more at RockfordSBDC.org