Center for Learning in Retirement
Retirement doesn't have to be an ending. Take advantage of the many exciting lifelong learning opportunities CLR has to offer!
Ready to start?
As a CLR member, you'll be able to register for CLR classes in the spring, summer, and fall semesters of a given year. You'll also enjoy discounted rates on bus trips and social events and have the opportunity to join any of our Special Interest Groups.
Become a Member
To become a member, you will need to submit your membership registration form along with payment. Explore membership benefits, fees, & scholarship opportunities.
Contact Us
RVC Center for Learning in Retirement
3350 N. Bell School Rd, Rockford, IL 61114-6615
Mailing Address: 3301 North Mulford Road Rockford, IL 61114
Monday-Friday: 8 a.m. - 5 p.m.
---
Tammy Lewis
Program Director
(815) 921-3933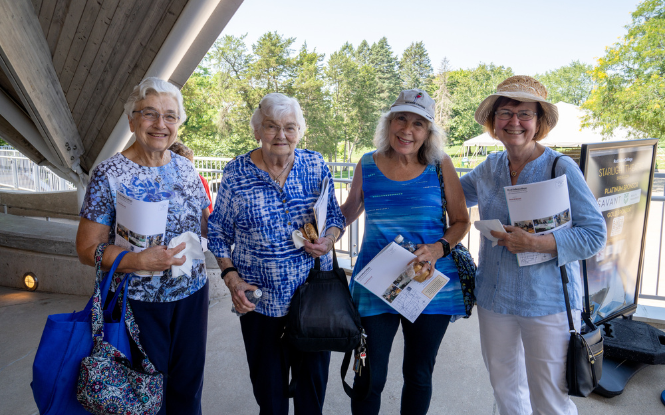 Explore CLR Classes
For our members, we offer over 300 classes each year, bus trips, extended trips, social events, a fitness program, special interest groups, and many volunteer opportunities. Meet new people. Develop new friendships. Find a purpose in retirement. It's all waiting for you here!
Stay Connected
Join Our Mailing List
Email us your contact information to join our mailing list and receive our catalog/class schedule each semester.
Join Mailing List
Read Our Newsletter
The CLR Word to the Wise newsletter is written almost exclusively by CLR members and volunteers!
Read the Latest Newsletter
Follow Us on Facebook
Follow CLR on Facebook for important office updates, class information, and some fun weekly posts.
Follow CLR on Facebook